WORKOUT PARKS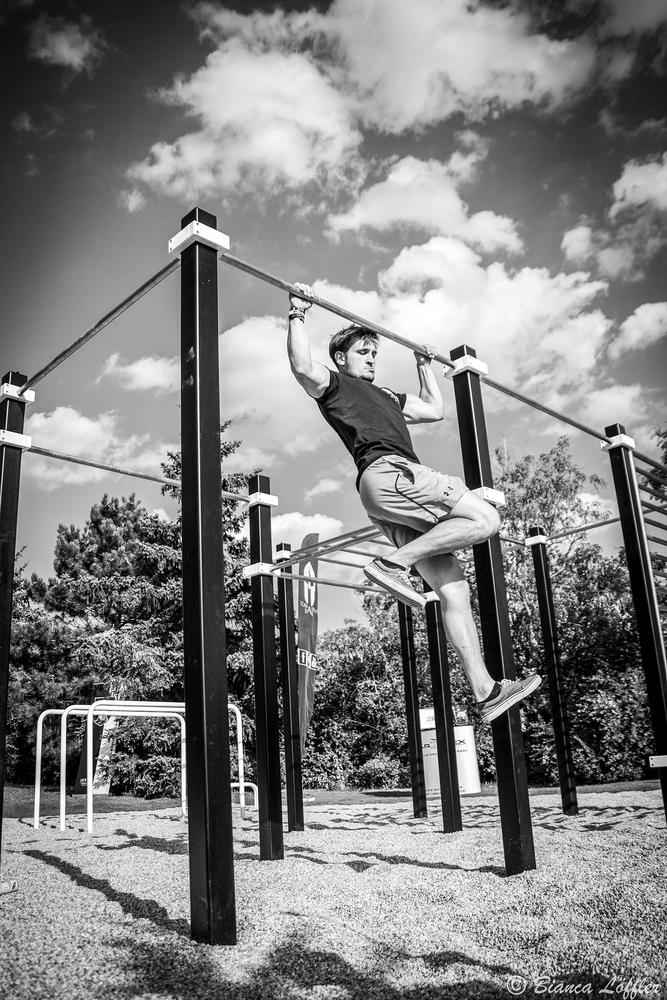 Our products are a well thought modular system with a TÜV certification. The setups are customizable and guarantuee a high amount of user-friendliness because of their quality and durability.

INDOOR & OUTDOOR
Our parks can be built in public areas as well as in private properties, clubfacilities or fitness studios.
We promote different configurable Calisthenics parks as outdoor or indoor version.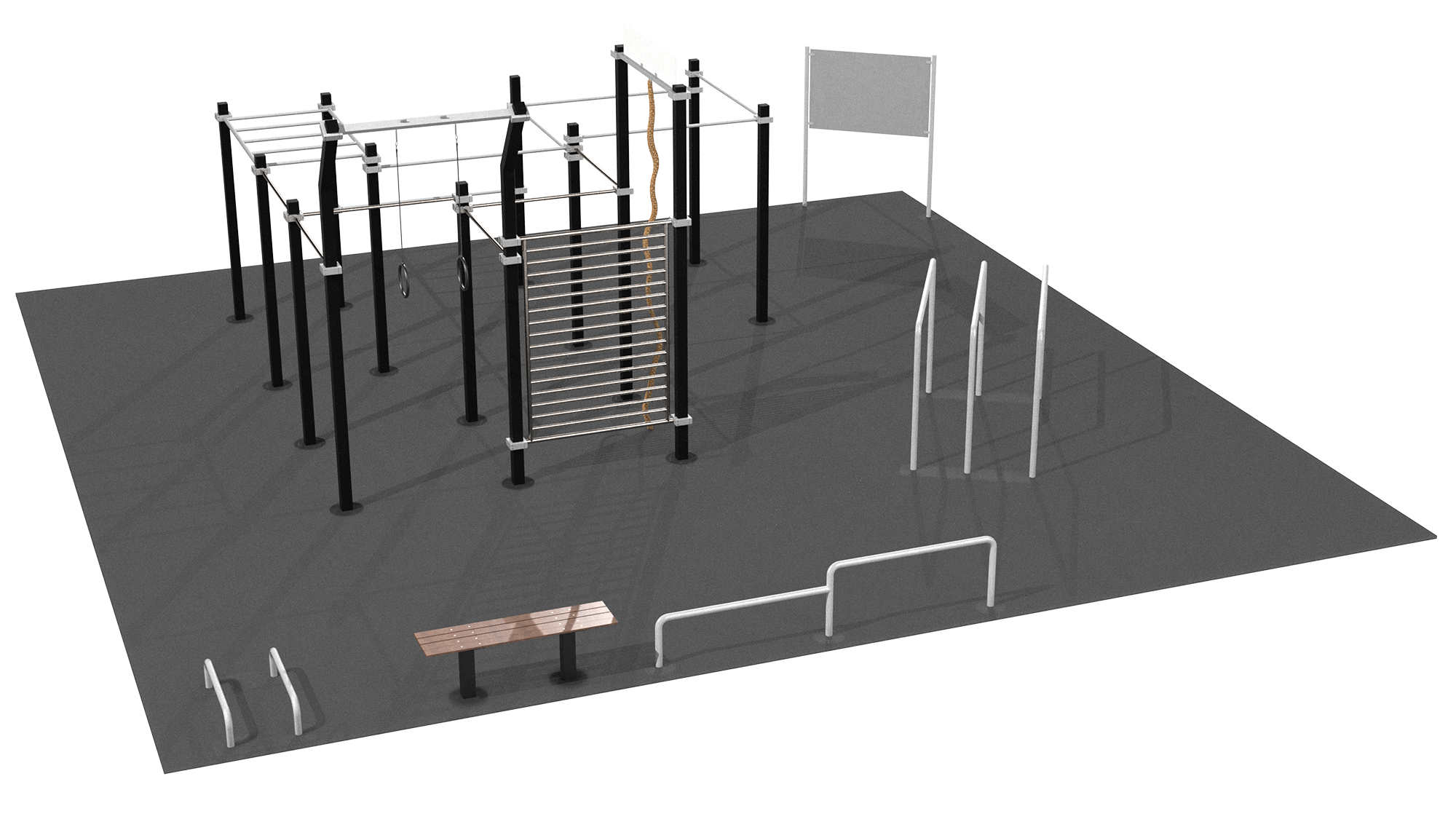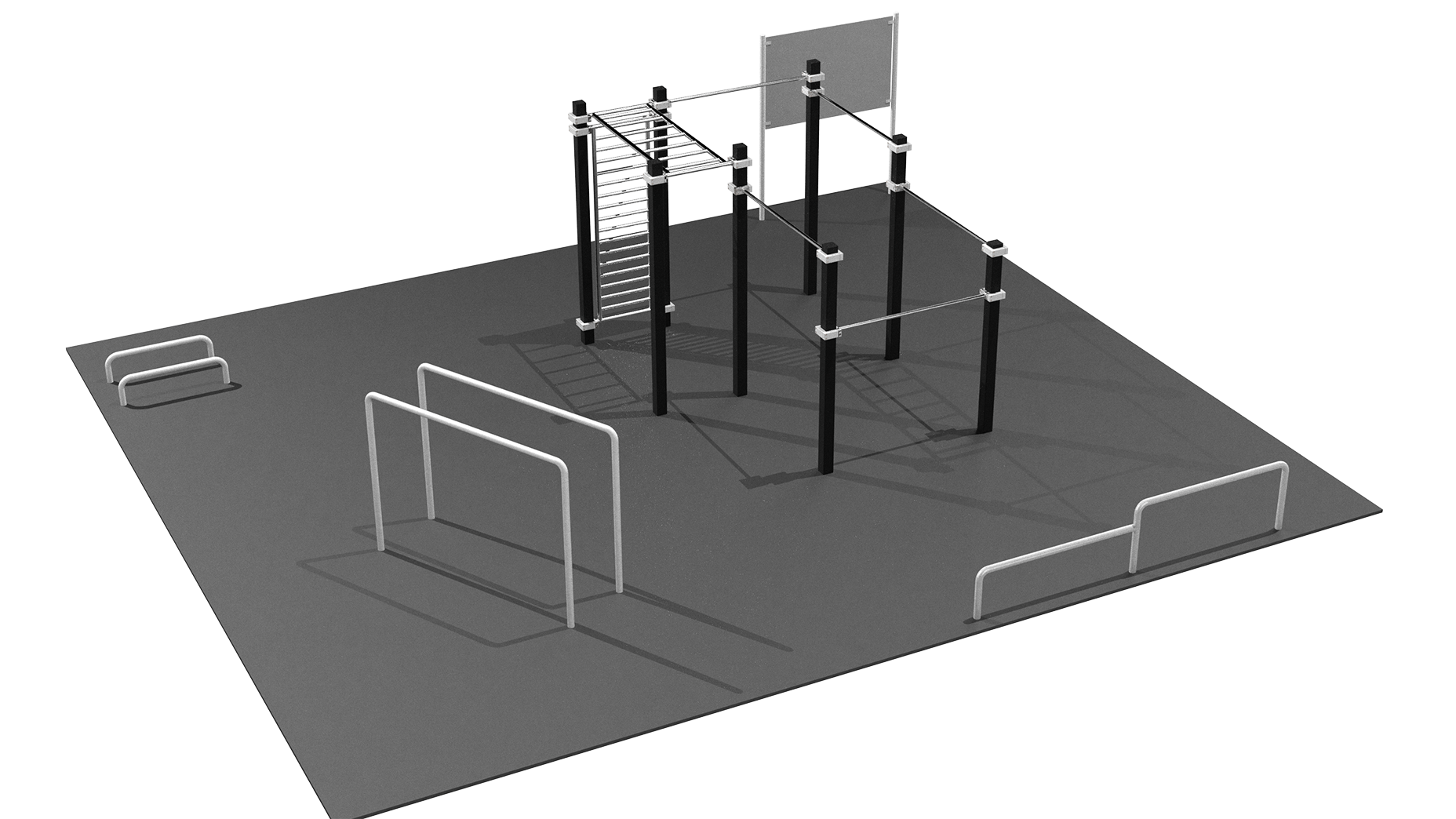 SINGLE ELEMENTS
Every of our Workout Parks can be individually created from all single elements.
Following you can see some of our single elements